The 21st anniversary of POSH raised an incredible $620,330 which will fund Cancer Council's research and support programs.
Although the POSH Gala was cancelled in March due to COVID-19, the POSH Online Auction went ahead and attracted tremendous support from our generous POSH family.
Our sincere thanks to our POSH Corporate and Private table hosts who donated their tables and tickets, our very generous FRIENDS of POSH donors, our POSH sponsors who continue to provide the array of auction items, and to our POSH Committee members - many who have been supporting POSH for the past 21 years.
Please save the date for POSH 2021 which will be held on Saturday 20 March, 2021. Our 22nd POSH Gala promises to be another wonderful event, with Vince Sorrenti as our Master of Ceremonies
Please contact Jenny Menzies at jennym@nswcc.org.au or posh@nswcc.org.au for any enquires.
Thank you for your generosity of spirit.
Join us at one of Sydney's premier social events, where you will enjoy a sumptuous three-course dinner accompanied by fine wines and live entertainment. You will also have the opportunity to bid on a fine selection of auction items, all of which are 100% donated.
Funds raised will be directed to Cancer Council's research, advocacy, support and prevention programs.
In 2021, POSH will be celebrating its 22nd anniversary. We will have more information about this exciting event soon.
POSH Committee: Michael Morgan (Chair), Libby Boyce, Bill Drakopoulos, Luke Fussell, Gary Gerstle, Bruce Hodgkinson, Nadine O'Brien, Clare Paspaley, Stephen Roberts, Kelly Ross, Brad Sweeny, Phillip Tarrant, James Tuite, John White, John Winning, John Ryder Winning and Jeff Mitchell (ExOfficio).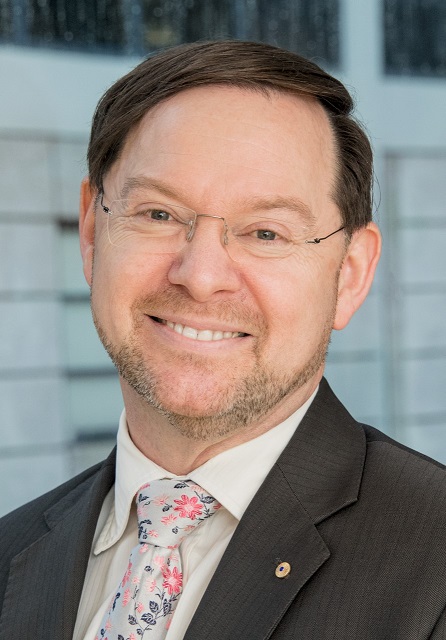 Professor John Rasko AO is a world-renowned gene therapy physician-scientist and practicing haematologist/pathologist who directs Cell and Molecular Therapies at Royal Prince Alfred Hospital. His research has been successful in uncovering new mechanisms of leukemia, understanding blood hormones and their mechanisms of action, and clinical trials of new biological therapies for cancer and bleeding disorders.
In 2004, he led a team that identified the gene for Hartnup Disease - a disease caused by the body's inability to absorb certain amino acids. With collaborators in the UK & USA, for two decades he has made internationally-acclaimed discoveries in treating diseases including haemophilia, thalassaemia and cancer using gene therapy.
With funding from Cancer Council NSW, Professor Rasko and his team are the first in Australia to test CAR T-cell immunotherapy in pancreatic cancer. The technique involves using a patient's own immune cells and reprogramming them to attack only cancer cells. If shown to be effective, this revolutionary new treatment will provide much-needed hope for patients who are diagnosed with pancreatic cancer.
John has received many national and international awards in recognition of his commitment to excellence in medical research, including appointment as an Officer of the Order of Australia. He serves on Hospital, state and national bodies including Chair of The Gene Technology Technical Advisory Committee advising the Australian Government. In 2018 he was honoured by the Board of the Australian Broadcasting Commission as the sixtieth Boyer Lecturer speaking on the topic "Life Re-engineered".
Cancer Council is honoured to welcome Professor John Rasko as the keynote speaker at POSH 2020.
"I'm grateful to Cancer Council for their continued funding of my team's research for over a decade. I applaud the POSH Community on your generous contribution to cancer research, raising $17million over the past 21 years." - Professor John Rasko, POSH Keynote Speaker 2020
"Cancer Council NSW is committed to saving lives and reducing the burden of cancer. Since its inception 21 years ago, POSH has made a phenomenal contribution to these goals, raising more than $17 million for essential cancer research.
Research underpins our work across every stage of the cancer journey. It provides the foundation for prevention programs, which empower people to make healthier choices and reduce their cancer risk; information and support for people affected by cancer when they need it most; and an advocacy network that ensures governments act.
In the last five years alone, Cancer Council NSW has contributed $83.6 million to essential cancer research. This is only possible thanks to the generosity of our supporters.
I would also like to recognise the tireless efforts of our POSH committee, some who have been involved since our first event in 2000. Their hard work and dedication have made POSH unmissable!
Thank you for your generosity and ongoing support – I know you are in for a great night. "
Jeff Mitchell
Chief Executive Officer
Cancer Council NSW