POSH raises $20 million for cancer research and support
Our 22nd POSH Gala Ball was held on 1 May and raised over $915,000. Over the past 22 years, the POSH Gala Ball has raised $20 million towards cancer research.
Thank you to our 500 guests who attended POSH at The Fullerton Hotel and our 50 guests at our first POSH satellite at the Burrawang Village Hotel in the Southern Highlands hosted by Peter Dean and Jennifer Pridham.
Once again our dedicated MC, Vince Sorrenti kept everyone thoroughly entertained and we thank Vince for his tireless support of POSH.
It was a privilege to hear firsthand from our world renowned cancer researcher, Professor John Rasko AO, who spoke about his latest research into a new pancreatic cancer treatment CAR T-cell immunotherapy, which is supported by funding from Cancer Council NSW. The revolutionary treatment involves taking a patient's immune cells and reprogramming them to attack only cancer cells.
Thank you to everyone who contributed through hosting Corporate or private tables or the purchase of an auction item or making a donation. If you missed the opportunity to make a contribution, you can still donate online. Through your combined support, Cancer Council will continue to fund leading cancer research programs and essential services for cancer patients and their families.
Cancer Council is grateful to the POSH Committee for their continued leadership in philanthropy and are busy working towards POSH 2022.
Thank you for your generosity of spirit.
POSH IS CANCER COUNCIL'S FLAGSHIP GALA BALL
In 2022, POSH will be celebrating its 23rd anniversary. The date will be confirmed shortly.
Our 23rd POSH Gala Ball promises to be another wonderful event, with Vince Sorrenti as our Master of Ceremonies.
Funds raised will be directed to Cancer Council's research, advocacy, support and prevention programs.
Join us at one of Sydney's premier social events, or one of our satellite POSH events, where you will enjoy a sumptuous three-course dinner accompanied by fine wines and live entertainment. You will also have the opportunity to bid on a fine selection of auction items, all of which are 100% donated.
The POSH 2021 auction is now closed.
Here is a small selection of this year's many donated items.
Thank you to all of our generous sponsors and bidders.

Wild Bush Luxury in the Flinders' Ranges
Explore South Australia from an oasis of comfort and style amidst a harsh and rugged landscape.

Wimbledon 2022 Women's Final Tickets
Secure the best seats for the Wimbledon 2022 Ladies' Final on the centre court in London.

Camping Safari at Jervis Bay
Camp in style at Paperbark Camp, set within a tranquil bush setting just minutes from the pristine beaches of Jervis Bay.

Sheldon and Hammond Kitchenware
Upgrade your kitchenware with a premium selection of items from internationally acclaimed brands.

Paspaley Gift Certificate & Pearl Discovery Experience
Treat yourself or a loved one to beautiful jewellery from Paspaley. As pearling pioneers, Paspaley has dedicated over 80 years to the perfect pearl.

Qualia Resort Hamilton Island
Escape to Hamilton Island with a relaxing holiday package at a world-class resort.
$20 million
The amount POSH has raised over the past 22 years
Our sincere thanks to the POSH family for your support over the past 22 years. The proceeds from POSH fund Cancer Council's vital work in research, support, prevention, and advocacy for a cancer free future.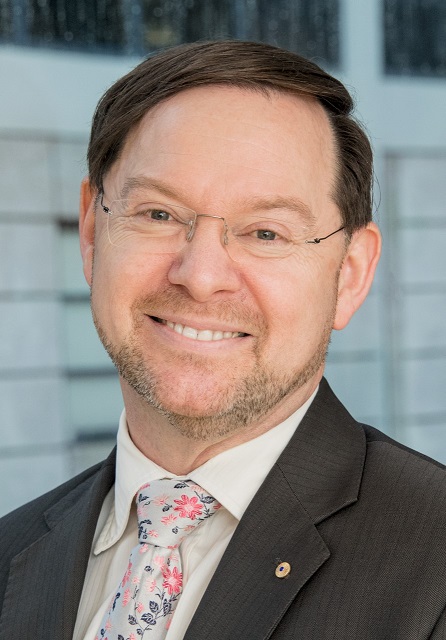 I'm grateful to Cancer Council for their continued funding of my team's research for over a decade. I applaud the POSH Community on your generous contribution to cancer research, raising $18 million over the past 22 years.
Professor John Rasko,
POSH Keynote Speaker 2021
Our Inspiring 2021 Speaker
Professor John Rasko AO is a world-renowned gene therapy physician-scientist and practicing haematologist/pathologist who directs Cell and Molecular Therapies at Royal Prince Alfred Hospital. His research has been successful in uncovering new mechanisms of leukemia, understanding blood hormones and their mechanisms of action, and clinical trials of new biological therapies for cancer and bleeding disorders.
In 2004, he led a team that identified the gene for Hartnup Disease - a disease caused by the body's inability to absorb certain amino acids. With collaborators in the UK & USA, for two decades he has made internationally-acclaimed discoveries in treating diseases including haemophilia, thalassaemia and cancer using gene therapy.
With funding from Cancer Council NSW, Professor Rasko and his team are the first in Australia to test CAR T-cell immunotherapy in pancreatic cancer. The technique involves using a patient's own immune cells and reprogramming them to attack only cancer cells. If shown to be effective, this revolutionary new treatment will provide much-needed hope for patients who are diagnosed with pancreatic cancer.
John has received many national and international awards in recognition of his commitment to excellence in medical research, including appointment as an Officer of the Order of Australia. He serves on Hospital, state and national bodies including Chair of The Gene Technology Technical Advisory Committee advising the Australian Government. In 2018 he was honoured by the Board of the Australian Broadcasting Commission as the sixtieth Boyer Lecturer speaking on the topic "Life Re-engineered".